The application period for the 2022-2023 school year is now Closed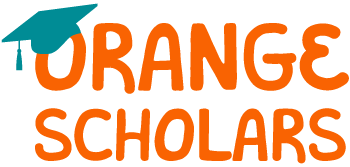 The Homer Fund seeks to truly make a positive impact in our associates' lives. The Fund recognizes how expensive post-secondary education can be, and decided in 2006 to branch out and seek other ways to show its support of our associates. Thus, the Orange Scholars Scholarship Program was created.
Orange Scholars offers scholarships to associates' children based on financial need and academic performance, as well as community involvement and leadership. Financial need is given the highest consideration.
---
Minimum qualifications for the Orange Scholars Scholarship Program are:
Applicant must be the dependent of a full- or part-time hourly associate of The Home Depot and its subsidiaries, The Home Depot Canada or The Home Depot Mexico, at the time of application.

Applicant must be a current high school senior, or a current college freshman, sophomore or junior planning to enroll as a full-time undergraduate student in the fall of 2022.

Applicant must attend an accredited, non-profit two-or four-year college/university or trade school.

For-profit colleges/universities are not eligible for this scholarship



Applicant's parent/legal guardian must be a Home Depot associate for at least one year as of November 1, 2021 and must be a Home Depot associate at the time the scholarship is awarded
Since 2006, more than 15,000 students have received scholarships totaling more than $36 million to help cover the expense of attending college.

Each year, up to 1,000 scholarships are awarded to qualifying applicants in amounts up to $2,500 each.*
---
Frequently Asked Questions
---
Apply
Click here to apply for a 2022-2023 scholarship

The application period for the 2022-2023 school year is now closed.
If prompted for a Program Key or Access Code, enter orangescholars
*Scholarships awarded in the U.S., Canada and Mexico are between $1,000 to $2,500